October 02, 2023
Real Simple Selects maaterra Plates as a Best 2023 Foodie Gift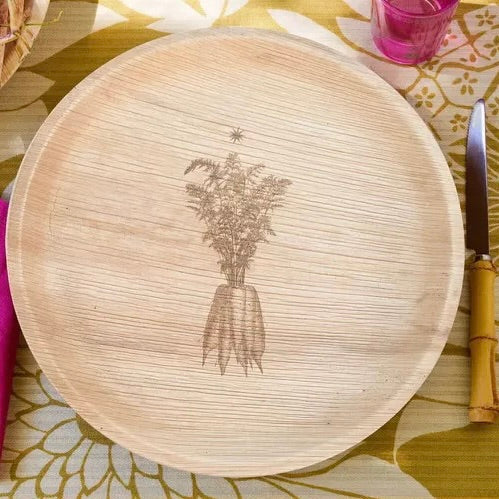 Real Simple magazine recently recognized maaterra's stylish compostable palm leaf plates as one of its 36 best gifts that every foodie can appreciate. The monthly publication selected a range of practical, fun, and delicious gifts explaining that a general rule of thumb is to gift a food connoisseur a unique item they haven't tried before but can use on a daily basis.
Click HERE to read the article.
Real Simple noted, "Stylish yet sustainable, these maaterra plates almost look too good to be used as single-use plates. And unlike regular foam disposable plates that may take years to break down, these plates are made from palm tree leaves and are fully compostable."
Added Silvia Hermanny, a culinary expert and food & lifestyle content creator for Real Simple, "A meaningful gift also goes a long way to show that you were thinking of them in your everyday life."
Real Simple, which independently evaluated all recommended products and services, features articles and information related to homemaking and cooking is distinguished by its clean, uncluttered style of layout and photos.